National Maritime Museum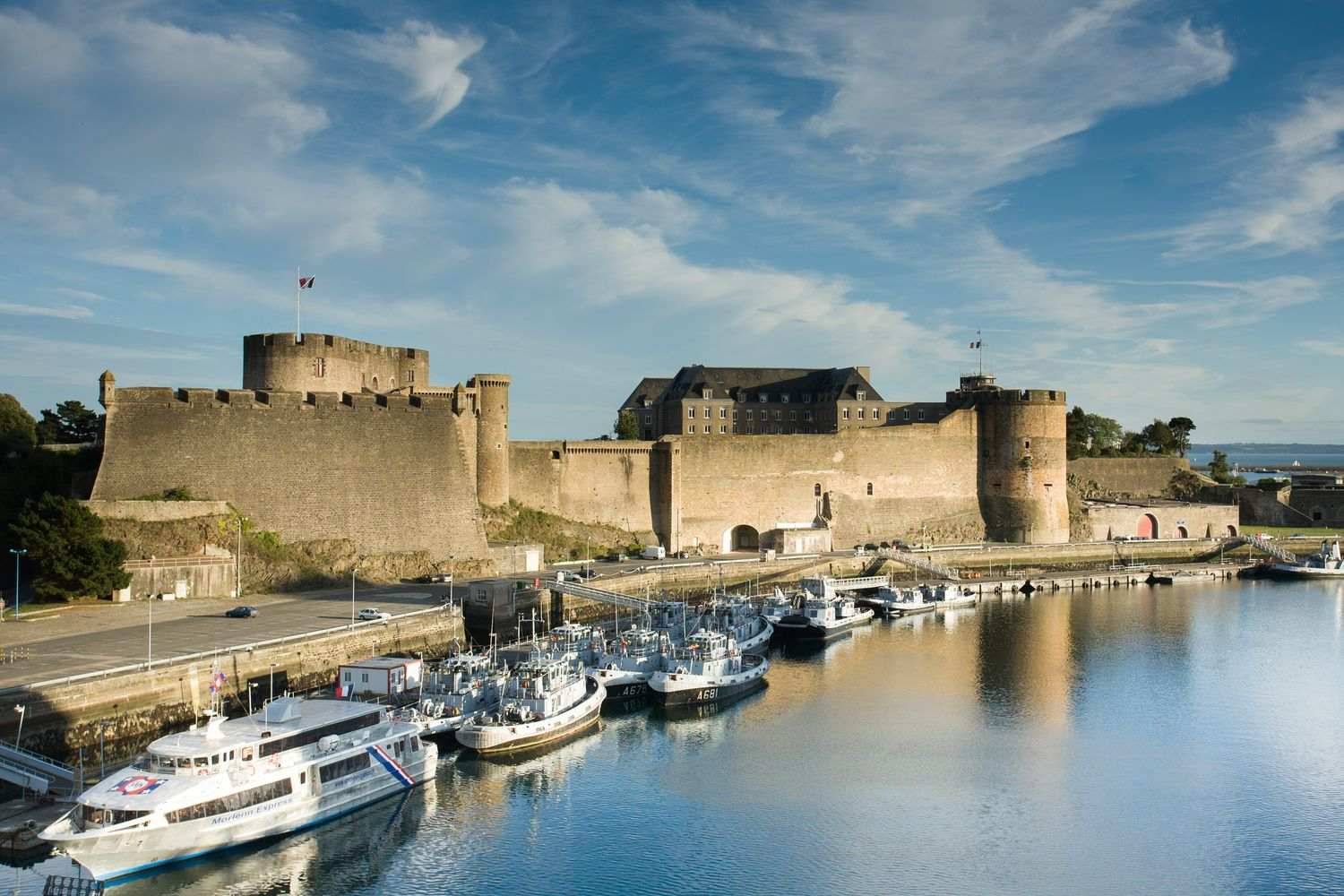 Discover the history of the Brest arsenal and the French Navy
Take advantage of your stay at the Barracuda & SPA to visit one of the emblematic sites of the Cité du Ponant, only 450 metres from the hotel.
Visit a museum in an exceptional location
In 1958, the Musée National de la Marine opened in a place that is equally steeped in history: Brest's fortified castle.
With 17 centuries of history behind it, from the first Gallo-Roman foundations to its fortification by Vauban, the castle is one of the last vestiges of the Cité du Ponant before the city was bombed during the Second World War.
Today, the medieval monument welcomes the curious who wish to learn more about the history that links the city of Brest to shipbuilding.
Discover a unique collection
It is in this magical setting that you are invited to explore the various collections on display in the museum.
You will be able to explore centuries of history through models of ships, sculptures, navigational instruments, bow and stern figures or discover the emblematic ships of the contemporary Navy.
The recently renovated rooms invite you to discover the La Pérouse expedition, a mission to explore the Pacific Ocean ordered by King Louis XVI, or the life of convicts.
An audio guide in 6 languages (French, English, Spanish, German and Italian) is also available.
Practical information
Address:
rue du château, 29200 Brest
Opening hours:
April to September: 10am to 6.30pm every day
October to March: from 1.30 pm to 6.30 pm every day except Tuesdays, except during school holidays
Prices:
€7 full price, €5.50 reduced price, free for under 18s
Back